Cllr. Patrick Browne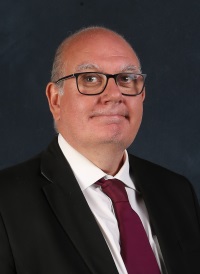 Party: Scottish Labour Party
Ward: Inverkeithing and Dalgety Bay
Address: c/o Members Services, Fife House, Glenrothes, KY7 5LT
Telephone: 03451 555555 x 430486
Mobile: 07927589591
Biography
I do not not hold surgeries at set times. I prefer to speak with constituents at a time suitable to them. Please contact me directly by phone or email to arrange this.
Committee memberships
Register of Interests
Registerable Interest
Description of Interest
Remuneration
Employee - Gambling Commission
Other Roles
N/A
Contracts
N/A
Election Expenses
Scottish Labour Party (Kdy & Cowdenbeath CLP)
Houses, Land & Buildings
Dwelling - Ward 6
Shares & Securities
N/A
Gifts & Hospitality
N/A
Non-Financial Interests
Member - The Labour Party
Member - Dalgety Bay Labour Party Branch
Member - PCS Trade Union
Close Family Members
N/A
Further information about the Committees and Councillors can be found in the Politicians and Committees section of our website.