Cllr. Judy Hamilton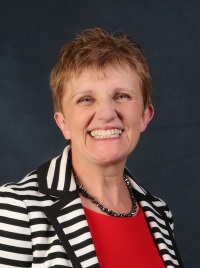 Spokesperson - Housing & Building Services
Party: Scottish Labour Party
Ward: Kirkcaldy Central
Address: c/o Members Services, Fife House, Glenrothes, KY7 5LT
Telephone: 01592 266517
Mobile: 07984 915083
Biography
Cllr. Hamilton enjoys walking, reading, cinema and theatre. She is a season ticket holder at Raith Rovers FC.
Committee memberships
Register of Interests
Registerable Interest
Description of Interest
Remuneration
Chair - APSE Advisory Group (fixed payment)
Other Roles
N/A
Contracts
N/A
Election Expenses
Kirkcaldy Branch Labour Party
The Co-operative Party
RMT Trade Union
GMB Trade Union
Houses, Land & Buildings
Dwelling - Ward: 11 - Kirkcaldy Central
Shares & Securities
N/A
Gifts & Hospitality
2xtickets to Breakout Music Festival (inc hospitality)
Non-Financial Interests
Member: Labour Party
Member: Co-operative Party
Member: GMB Trade Union
Council Appointee: APSE (Assoc for Public Service Excellence)
Council appointee: Seescape Board Member
Council Appointee: Kirkcaldy YMCA Board Member
Council appointee: Linton Lane Centre (SCIO) Board
Council Appointee: Clued Up Drug Awareness Project
Council Appointee: Fife Housing Partnership
Council appointee - Fife Violence Against Women Partnership
Council appointee - Linktown Community Action Centre
Director: Shopmobility
Chair: Raith Rovers Community Foundation SCIO
Member: Philp Hall Board
Member: Hayfield Community Centre (SCIO) Board
Member: Raeburn Community Centre (SCIO) Board
Director - Fife Alcohol Support Service
Vice Chair - Fife Interfaith Group
Close Family Members
N/A
Related publications
Further information about the Committees and Councillors can be found in the Politicians and Committees section of our website.