Cllr. Alex Campbell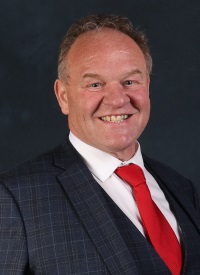 Convener - Cowdenbeath Area Committee
Party: Scottish Labour Party
Ward: Cowdenbeath
Address: c/o Members Services, Fife House, Glenrothes, KY7 5LT
Telephone: 03451 555555 x 442320
Mobile: 07515 290210
Biography
Cllr. Campbell will hold his surgeries at Lumphinnans, Hill of Beath, Crossgates and Cowdenbeath during the 30 minutes immediately before the respective community council meetings.
Committee memberships
Register of Interests
Registerable Interest
Description of Interest
Remuneration
Salary from owned business (Kelty)
Other Roles
N/A
Contracts
North Road Garage (MOT, sales, servicing, repairs)
Election Expenses
Fife Labour Group
Houses, Land & Buildings
Dwelling - Ward: 7 - Cowdenbeath
Business - Ward: 7 - Cowdenbeath
Property - Ward: 7 - Cowdenbeath
Property - Ward: 7 - Cowdenbeath
Shares & Securities
North Road Garage, Kelty
Gifts & Hospitality
Aug 19 - Kingdom FM Award invitation
Non-Financial Interests
Director - Scottish Motor Trade Association
Member - Friends of Lochore Meadows
Member - Crossgates Village Park Group
Trustee - St Ninians Trust
Member - Kelty Gala Committee
Close Family Members
N/A
Further information about the Committees and Councillors can be found in the Politicians and Committees section of our website.