Cllr. Kathleen Leslie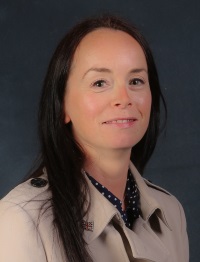 Convener - Education Scrutiny Committee
Party: Scottish Conservative and Unionist Party
Ward: Burntisland, Kinghorn and Western Kirkcaldy
Address: c/o Members Services, Fife House, Glenrothes, KY7 5LT
Telephone: 03451 55 55 55 + Ext 442320
Mobile: 07714 778906
Biography
Cllr. Leslie is happy to arrange set appointments with constituents.
Committee memberships
Register of Interests
Registerable Interest
Description of Interest
Remuneration
examiner - University of Cambridge
Other Roles
Director - SSERC
Contracts
N/A
Election Expenses
Fife Conservative & Unionist Association
Houses, Land & Buildings
Dwelling - Ward: 6 - Inverkeithing And Dalgety Bay
Shares & Securities
N/A
Gifts & Hospitality
2018 - Exxon; 2xtickets to RE Military Tattoo
2019 - Exxon; invitation to Burns Supper
2023 - Fife Business Awards Dinner, St Andrews
Non-Financial Interests
Member - Mosmorran & Braefoot Bay Community & Safety Liaison Committee
Member - Scottish Conservative & Unionist Party
Member - EIS
Member - Historic Environment Scotland
Chair – Fife Conservative & Unionist Association
Council appointee - Linktown Community Action Centre
Council appointee - Fife Historic Buildings Trust
Council appointee - JNCF
Council appointee - Scottish Schools Education Research Centre
Council appointee - CoSLA
Close Family Members
Father is a Fife Council Elected Member
Further information about the Committees and Councillors can be found in the Politicians and Committees section of our website.