Published Date: Sep 20th, 2023
Young and old came together this week to celebrate the opening of Fife's first intergenerational care village in Methil.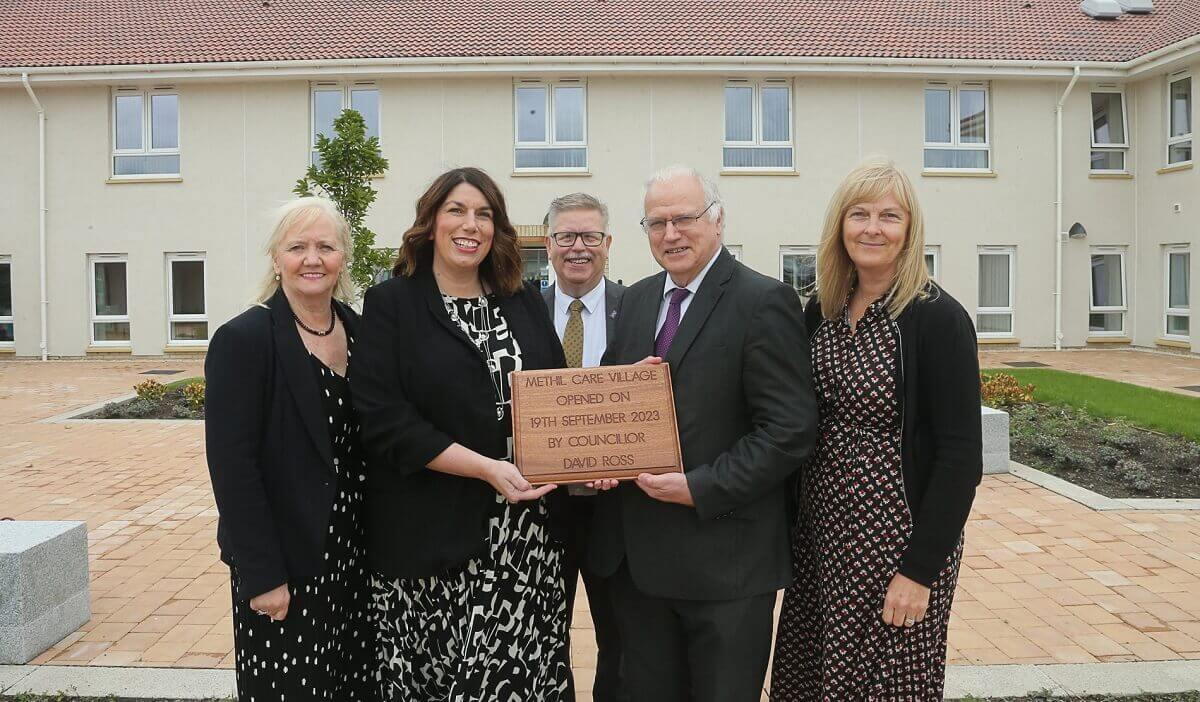 Built on the former site of Kirkland High School, the village includes a 36-bed care home, integrated nursery, extra care housing properties for older people and four specific needs bungalows, around a village green.
The care home also has a day care service and community café for the wider community.
This week, a celebration event, organised by Fife Health and Social Care Partnership, was held to invite people in the new community to come together for the first time.
The village, off Methilhaven Road, is the first purpose-built integrated care village of its kind in the Kingdom.
Fife Council Leader David Ross, said: "This is a fantastic new facility for the area. "Not only does the care village provide a replacement for the ageing Methilhaven home, but it adds retirement housing and, for the first time, an integrated nursery, bringing generations together in the local community.
"This is a key project in our continuing programme to replace our care homes with new, up to date, modern facilities.
"Fife Council's own Building Services were the main contractor on site and this has been an excellent collaboration between Council services and our partners, helping keep jobs local.
"The buildings are all constructed to a very high standard and are energy efficient, recognising the climate emergency and the need to reduce energy costs for residents.
"The care village will give residents of the bungalows the best of both worlds – having the opportunity to remain in their own home, with care services on their doorstep – and at the same time investing in the future of some of our youngest citizens."
By bringing young and old together in the village, it's hoped a new community will be created which promotes a greater understanding and respect between the generations.
Fife Health and Social Care Partnership received the keys to the new care home in July.
And since then, the first residents have moved into the new care home and youngsters have been settling into their new nursery since the start of the new term.
Tenants have also begun to move in and set up home in the new houses too. Nicky Connor, Director, Fife Health and Social Care Partnership, said it's fantastic to see the village come to life.
She said: "I've watched with excitement at how the site has developed and to see this state-of-the art complex finished is just amazing.
"I know there has been a lot of work involved in getting us here, and working together has made this happen.
"I want to thank everyone involved in helping us to do this.
"As you can see from the care home, nursery, housing accommodation and the community environments this village is something we should all be really proud of.
"I have no doubt that Fifers will reap the benefits of this intergenerational space and look forward to the community using this space for a long time to come."