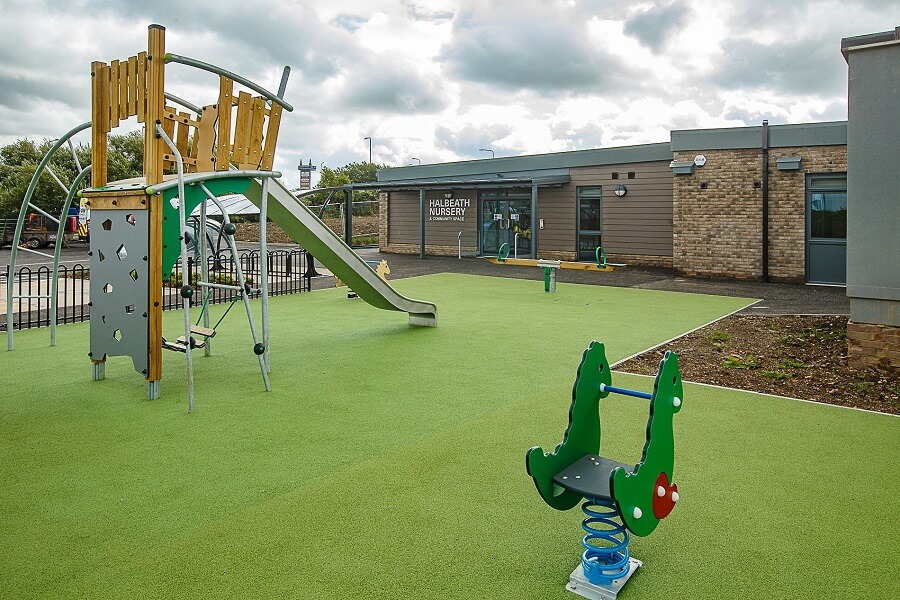 Two new nurseries in Dunfermline will open their doors for the first time tomorrow.
The new Halbeath Nursery & Community Space, along with Beanstalk Nursery (Aberdour Road) will welcome their new tenants tomorrow, as they open their doors to the first children.
The two, purpose-built nursery buildings are part of a £34m+ investment in Early Years provision. This huge investment has been made so that Fife Council can provide for 1140 hours of nursery schooling for two to four-year-olds.
Halbeath Nursery & Community Space will have space for full year provision for 96 three and four-year-olds and 15 two-year-olds. As well as the fully fitted rooms and the outdoor space, the building includes space for community activities.
Beanstalk Family Nurture Centre (Aberdour Road) will operate as a dispersed service in addition to Beanstalk Nursery in Fergus Place. It will also provide full year places for 96 three and four-year-olds and 10 two-year-olds.
Cllr. Craig Walker, Convenor of the Education and Children's Services Sub-Committee said: "The last 18 months have thrown almost every challenge possible in the way of Property Services but they have pulled out all the stops to make sure that these buildings are ready for our children at the beginning of the new school year. I'd like to thank them all for their hard work in making this happen.

"Research shows that early years experiences can have a lifelong impact on people. We want to make sure that our future generations are given the very best of chances for the future by providing the best early years experience we can for today's children.

"These purpose-built nurseries not only provide an excellent environment for our children but they give parents the flexible childcare they need. "
These nurseries are only a part of a huge project which has seen almost 50 nurseries built, extended and refurbished in Fife, to accommodate the 1140 hours expansion project.
The expansion means that all 3 and 4-year-olds, and eligible 2-year-olds, from the first intake after their qualifying birthday until they are due to start school, will receive almost double the hours of ELC. This is equivalent to childcare hours rising from 600 hours per year, to 1140 per year. The expansion is a positive step for families in Scotland and clear recognition of the difference the sector makes to children and families.